The Garden Room – Cozy and Romantic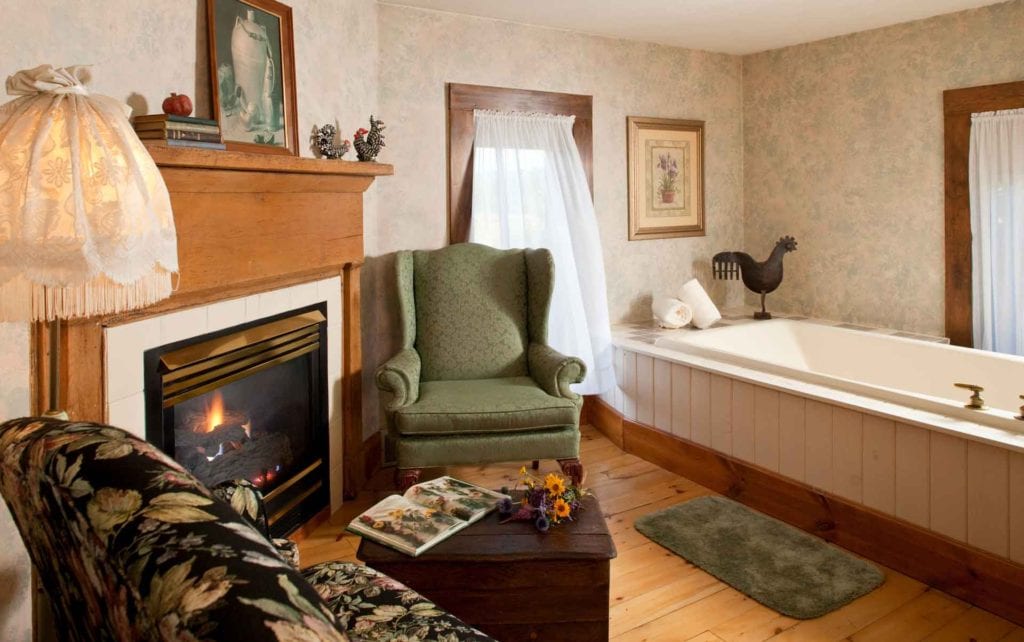 In this "Room Spotlight" series of posts, we'll go into the details of each of our amazing Door County Cottages, Cabins, and Suites at The Chanticleer. This series will allow you to get to know each of our rooms and what makes them unique, and help in your decision as you book your stay.
Imagine a sunny, warm morning in Door County, a cup of coffee in your hand and a seat on a beautiful terrace overlooking the beautiful meadow. Inside the cozy room, it's just you and your special someone. The Garden Room offers no distractions, just quality time with your favorite person.
That is not to say the Garden Room spares on amenities or style. This room is thoughtfully decorated with our carefully-selected period antiques and includes a gas fireplace, whirlpool tub, queen-sized high-back bed, refrigerator, TV and more.
The Garden Room offers luxury and elegance in a cozy space that allows you to relax and focus on the important things. Take a look below and see for yourself:
Check Availability for the Garden Room
Take a Virtual Tour of the Garden Room: