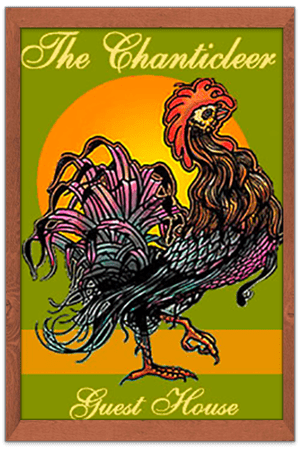 About the Chanticleer Guest House
Comprised of a gorgeous farm house and barn, both originally built in 1915, The Chanticleer Guest House is truly the most unique Door County B&B. We are located on thirty private acres, just ½ mile north of Sturgeon Bay. The guest house and guest barn have been carefully renovated to capture the beauty of each structure, while providing the modern conveniences you should expect in a fine Door County B&B.

The owners and staff of The Chanticleer Guest House have been caring for guests since 1993. We take great pride in offering clean, comfortable accommodations in a private and romantic setting. Open year round, The Chanticleer is here to make your visit to Door County an enchanting experience. We look forward to your arrival.