The Door County Off-Season is Perfect for a Couple's Getaway. Here are 4 Reasons Why.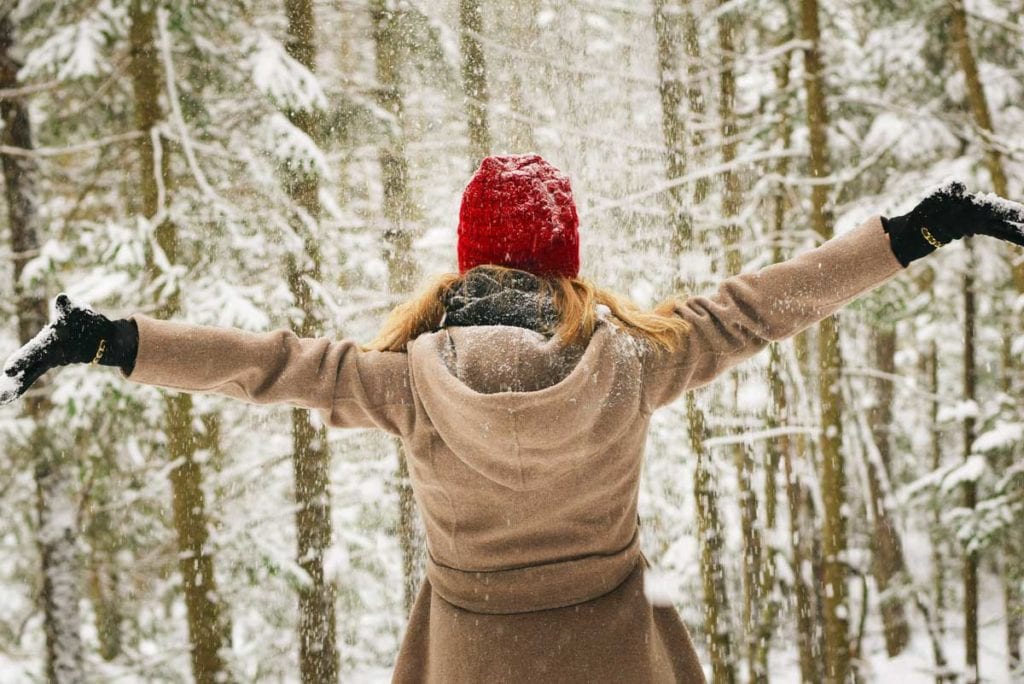 Door County, being a peninsula in Northeastern Wisconsin, gets pretty chilly in the winter months. For this reason, our great tourist destination is a bit of a ghost town in winter. Despite this, many of our guests consider this off-season time to be ideal for a couple's visit, and they consider that fact to be a well-kept secret. If you promise to keep this one quiet, I'll share with you some of the lesser-known activities that keep these reverse-snowbirds coming back, year after year:
Hot Coffee Drinks at Glas, The Green Coffeehouse
A great way to start your day, or a great stop to warm up after brisk outdoor activities, Glas offers great fair-trade coffee and tea, as well as sandwiches and light entrees. Located on the corner of Maple St and Neenah Ave on Sturgeon Bay's west side, Glas is a cozy place to hang out and use the free wifi, or browse great gift offerings from local artists.
Cross Country Skiing at Potawatomi State Park
Just across Sturgeon Bay from our location is a great state park that flies a bit under the radar, but offers great groomed skiing trails, amazing hiking, and breathtaking views. Potawatomi has miles of easily accessible shoreline, and with winding trails of all difficulty levels, you'll get a great workout while spending quality time together. Be sure to visit the old ski hill area at the northwest corner of the park: a great place to stop for a rest and to take in the amazing view over Idlewild. For ski rentals, check out Nor Door Sports.
Horseback Riding at Kurtz Corral
Door County winters are unpredictable, and good snow cover is never guaranteed. For a great activity that doesn't require snow, venture farther up into Door County and visit Kurtz Corral, Door County's Premier Year-Round Riding Stable. Kurtz offers a variety of different ride choices, as well as a large stable of beautiful horses with unique stories and personalities. After over 50 years of offering great horseback riding to visitors and residents of Door County, Kurtz knows their stuff when it comes to this adventurous and highly enjoyable activity.
Dinner at The Mill Supper Club
No visit to Door County would be complete without visiting one of our great supper clubs, and The Mill is at the top of the list. The cozy, Northwoods atmosphere makes for a unique and romantic dinner for you and your date, and the famous baked chicken and other delicious entrees ensure you'll have a great experience. Located just north of Sturgeon Bay and only a couple of miles from the Chanticleer, The Mill is a great choice for the last stop on your Door County winter's day.
Come Back to Your Amazing Room at The Chanticleer to Warm Up!
Of course, the best part of your Door County off-season getaway will always be returning to the Chanticleer for a romantic, cozy evening. All of our Guest Suites, Rooms, Cottages, and Cabins have both fireplaces and in-room whirlpools, so you'll warm up in no time. As you plan your winter adventure in Door County, make the Chanticleer Guest House Door County Bed and Breakfast your home base!