Last Minute Door County New Year's Eve Guide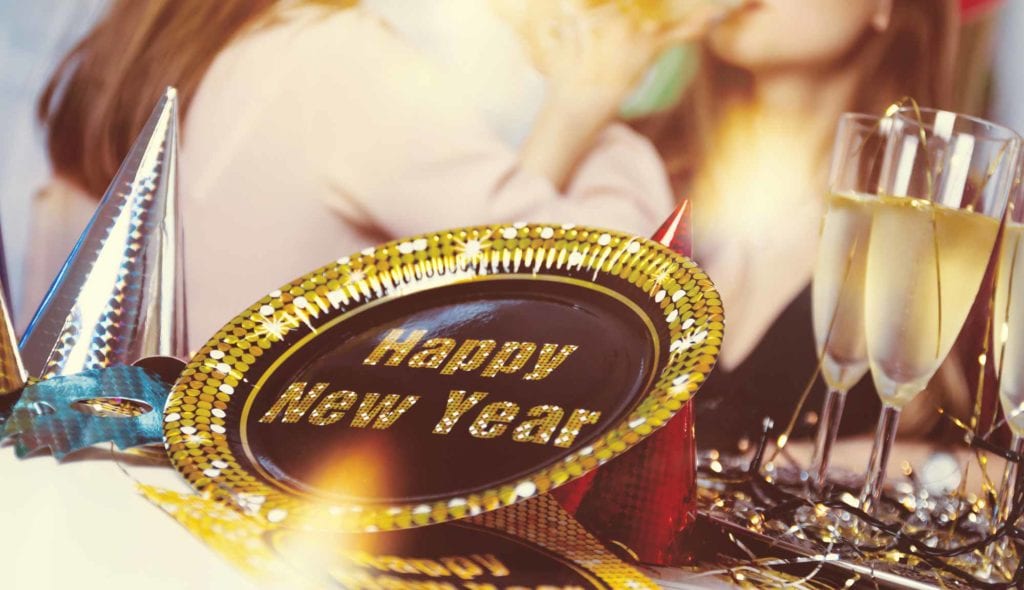 The procrastinators among us know the scenario: you've put so much effort into your Christmas celebration that you neglected to plan anything for New Year's Eve. In Door County, there is plenty to do, but the frigid forecast means you better have a plan. Our Door County Bed and Breakfast is booked solid for New Year's Eve, and while many of our guests may opt to stay in and enjoy the warmth and comfort of our great suites, cabins, and cottages, plenty more will venture out in search of a great time. Here are a few items to help you plan your New Year's celebration:
Safety first: Transportation
New technology can take a little longer to reach our laid-back Penninsula, but a little-known secret is that Uber has arrived in Door County, although a bit sparingly. Check your app at peak travel times and you should see drivers available, particularly in Sturgeon Bay. Uber makes for an easy and affordable ride to where ever you are going. Another option is our local transportation service, Door 2 Door Rides.
Dinner
There is no shortage of great year-round restaurants in Door County, but it's advisable to make your reservations soon; open tables are filling up. While there are no guarantees that you'll get a table at these high-end hot spots, we recommend Chives in Bailey's Harbor, or Wickman House in Ellison Bay. If you're planning to play it by ear, consider a restaurant with a large bar area where you can have a drink while you wait for your table. Consider Sonny's Pizzeria in Sturgeon Bay for a relaxed and fun atmosphere, or venture farther north to a great supper club like Alexander's.
Drinks and Celebration
There are parties all over the County, but here are a few interesting events to highlight: Door County Brewing Company is always a fun time, and with a new, spacious beer hall and live music on New Year's Eve, it's sure to be a lively party.  Sister Bay is throwing a big party, with fireworks and the inaugural "Cherry Drop" held at midnight. This event is put on by Husby's and Sister Bay Bowl, with many other local bars and restaurants getting in on the action with special menus and entertainment.
After you've (hopefully) gotten at least a little sleep, there are plenty of events on the 1st to kick off your 2018 in style. From the Polar Plunge at Waterfront Mary's to the New Year's Day Parade in Egg Harbor, a variety of activities are available to you should you decide to brave the cold weather. If not, stay in and light a fire, and enjoy the peace of the Door County Winter season.